METALCRAFT INDUSTRIES: PRECISION METAL STAMPING AND TOOL & DIE SERVICES
At Metalcraft, we realize how fundamentally important precision metal stamping is to many manufacturing jobs. Accordingly, our shop features a diverse range of presses. These presses include the largest one for hire in Colorado, which is capable of applying 400 tons. Moreover, we conduct a variety of stamping processes, including long-run progressive stamping and short-run stamping. Regardless of what industry you are in, and whether you require soft tooling, stage tooling, hard tooling, or another precision metal stamping technique, we'll handle it and offer feedback throughout the entire procedure.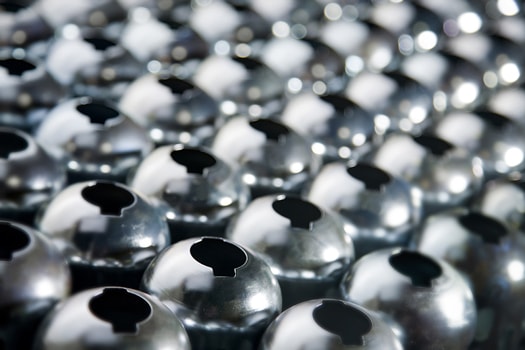 Long-Run Progressive Stamping
Our progressive dies can help you maintain ultra-tight tolerances and achieve a lower price-point in an efficient, accurate, and timely manner. We have an assortment of punch presses that extend from 32 to 400 tons and can work with up to 10,000 pounds of continuous coils. Our long-run progressive stamping methods, which include bending, piercing, coining, and deep drawing, can rapidly produce the high volume of pieces you ordered to ensure that any tooling costs incurred will be offset.
Class A tooling can be expensive and cost-prohibitive. As your market and volumes grow, our short-run stamping can bridge the gap from a sheet metal process with no tooling to a higher price-per-piece cost to a moderate tooling cast and lower piece prices. 
We are high-volume stampers that create hundreds of thousands of parts annually. With fast turnaround times thanks to short lead times and decreased setup times, we aim for a volume of 2,500 units or more to quickly deliver intricate, long-lasting parts and provide you with the soundest investment possible.
Because progressive stamping requires specific tooling, high-volume metal stamping must justify the cost. Fortunately, unlike other shops that outsource toolmaking, Metalcraft has experienced in-house toolmakers who can oversee projects from concept to production. We also can adapt your existing tools and build new tools to run on our equipment, which will save you time and boost your bottom line.
Stocking Programs and Drop Shipping
Effective communication is vital to a good production run. Despite this, we often speak with engineers and buyers just like you who report that one of their biggest issues when working with vendors is a lack of contact. At Metalcraft, we are proactive communicators who will keep you apprised throughout the entire production process.
As experts in the world of metal manufacturing, we specialize in producing repeatable products, rather than one-off units, to minimize costs. However, although recognizing the importance of reproducibility and value, we remain exceptionally versatile. We can stamp most metals, as well as advanced materials, and handle your order from the start of production to the shipment process to increase quality while optimizing prototypes. Furthermore, we address any concerns before the production process gets underway.
We are the only metalworking firm in Colorado that offers CNC machining services, precision sheet metal fabrication, metal stamping, contract manufacturing, and a vast array of post-production services all under one roof. We have enjoyed working with small, medium-sized, and large companies over the past three-quarters of a century. As a third-generation, family-owned business, we consider you our partner and will never overpromise. Contact us today for any of your precision metal stamping needs. Together, we can devise great solutions.
Contact us to tell us about your metal stamping needs.