METALCRAFT INDUSTRIES: PRECISION METAL STAMPING AND TOOL & DIE SERVICES
Precision metal stamping
is an important aspect of many manufacturing jobs. At Metalcraft, it all starts with a coil of steel and your vision— stamped into reality by our experienced toolmakers and operators using our elite die processes.
Our Metal Stamping Services
Metalcraft has a diverse range of presses, including the largest press for hire in Colorado, capable of applying 400 tons. 
We conduct a variety of stamping tasks, including long-run progressive stamping and short-run stamping. We have a large range of presses that allow for other processes as well, including progressive die and deep draw forming. 
Whichever process you need, we'll be here to guide you every step of the way.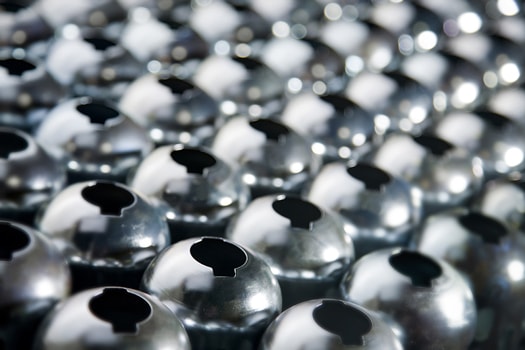 Long-Run Progressive Stamping United States
Our progressive dies help you maintain tight tolerances and achieve a lower price-point. We house punch presses from 32- to 400-tons and can work with up to 10,000-pounds of continuous coils.
Progressive stamping requires specified tooling, so high volume metal stamping must justify the cost. Unlike other shops that outsource tool making, Metalcraft has experienced in-house toolmakers who can take projects from concept to production. We can adapt your existing tools and build new tools to run on our equipment, saving you time and money.
Class A tooling can be expensive and cost-prohibitive. As your market and volumes grow, our short-run tooling can bridge the gap from a sheet metal process with no tooling to a higher piece cost to a moderate tooling cast and lower piece prices. 
We are a high volume stampers making parts into the hundreds of thousands per year. We aim for a volume of 2,500 units or more to give you the soundest investment possible.
We meet our deadline and have multiple shifts creating higher machine uptime for expedited options and typically complete our runs in four to six weeks.
Stocking Programs and Drop Shipping
Reduce your costs and conserve warehouse space with our stocking programs and drop shipments. Using a Kanban scheduling system, we designed our warehouses to hold the optimum number of units in specialized containers. Metalcraft is well-versed in drop shipping directly to your customers as well.
Responsive Feedback and Status Updates
One of the engineers' and buyers' biggest issues when working with vendors is lack of contact, despite communication being one of the most important elements of a good production run. At Metalcraft, we're not just a vendor— we are your partner. If you have a question, just ask, or simply stop by and see your production unfold. No overpromising. Just honest feedback.
With more than seven decades in metal manufacturing, we specialize in repeatable products rather than one-off units, meaning we can keep prices low. Repetition and value don't mean we're not versatile, however. We can stamp most metals, as well as advanced materials. 
From the start of the production process to shipping out your product, Metalcraft works to increase quality while helping you optimize your prototypes. We address and areas of concern before the production starts.
With the latest in machine technology, our innovations help clients improve their parts time and time again. We know not to rest on our experience alone, so we never assume or overpromise. Contact us today to get started. Together we can devise great solutions.
Contact us to tell us about your metal stamping needs.